Modular Keyboard for Android App Video
Modular Keyboard for Android App

Modular Keyboard is Multi-lingual keyboard from creators of Shree-Lipi. It is the most popular Keyboard Layout used by thousands of users just like you!
Modular layout is scientifically created layout for Indian languages based on most frequently used letters in Indian languages. Popular desktop layout design is optimized for mobile users for easy and fast typing.
Available on Google PlayStore. Click here to install now.

Product Features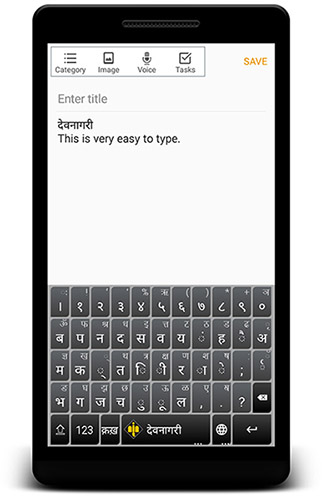 Multilingual Support
Switch between Primary language and English language with a single tap. Compose your messages with multiple languages with ease.
Smart Matra
Uniquely available Smart Matra feature reduces typing errors by preventing unwanted key combinations.
Third Layer Support
Now get your favorite 3rd layer characters on mobile keyboard! Type effortlessly in Hindi, Marathi, Sanskrit etc. using language specific characters. Only available in Modular Keyboard.
Smart Backspacing
Use backspacing to your full advantage to remove unwanted content accurately and swiftly.
Coming Next
We are adding more Indian languages in coming days We will support more keyboard layouts for each language
Write to us . Tell your favorite keyboard layout and we might add it.
Please subscribe to our Newsletter to know about feature updates.