Introducing Gujarati Language!
Thank you for your overwhelming response for first version.
With your inputs we have improved the product even further. We are launching Gujarati version2.0 with new exciting features!
This upgrade is absolutely free for existing users!
Existing users of Devnagari Shree-Lipi Caligrafer can buy Gujarati Addon Script.
New v2.0 Screen
Use Objects
Now create objects for each string. Move them around and place them exactly where you want them. Remove them and create new ones.
We have introduce Randomize Strings function which gives you Calligraphic text with a single click!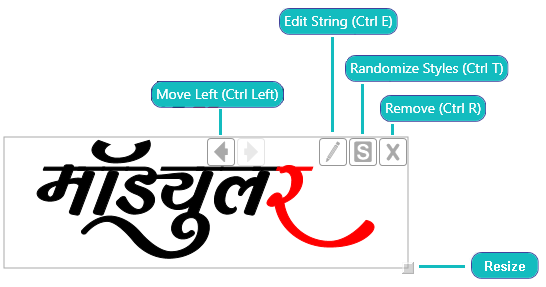 Editing string in Objects
Edit string in the objects to speed up correction time.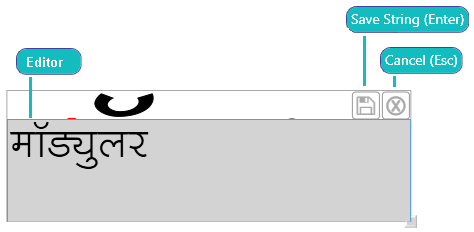 Canvas Features
Add, Remove any number of objects as you please.
Make use of the new Randomize Fonts and Randomize Strings feature to get new calligraphic text for all canvas objects.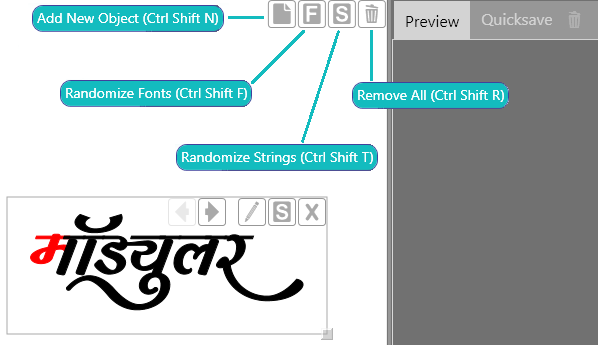 New Quicksave
You can now Remove All or Remove only single Quicksaved string.
More Styles
We have added more styles for each font. Now use 500+ style variations from any font to create awesome art.

Stop wasting your money on low quality Clipart.
With just a few clicks in Shree-Lipi Caligrafer, you can create your own Clipart in no time. Watch the video below. You only have to export the text in EPS/SVG/PNG/BMP format and import it in your favorite designing software
With Shree-Lipi Caligrafer, you don't have to be a Calligraphy Artist. Use it at Home or in Commercial environment
You can use Calligraphic text for advertisements, flex boards, Banners, Bungalow names, wedding cards.
Buy your copy today!
Features
Support for Devnagari Script (Hindi, Marathi, Konkani, Bhojpuri, Kashmiri, Nepali and others)
50 Calligraphy fonts to create great Calligraphic text
300+ glyph variations for the every Font
Popular keyboard layouts
Windows 10/8.1/7 64 & 32 bit support
Save in native file format (.SLC)
Save in EPS, SVG, PNG, BMP format
Get FREE updates for 1 whole year
User-centric Promotions/Offers
System Requirements
Windows 10/8.1/7 with .NET Framework Version 4.0
How To Install? How To Use?
Enter your details.